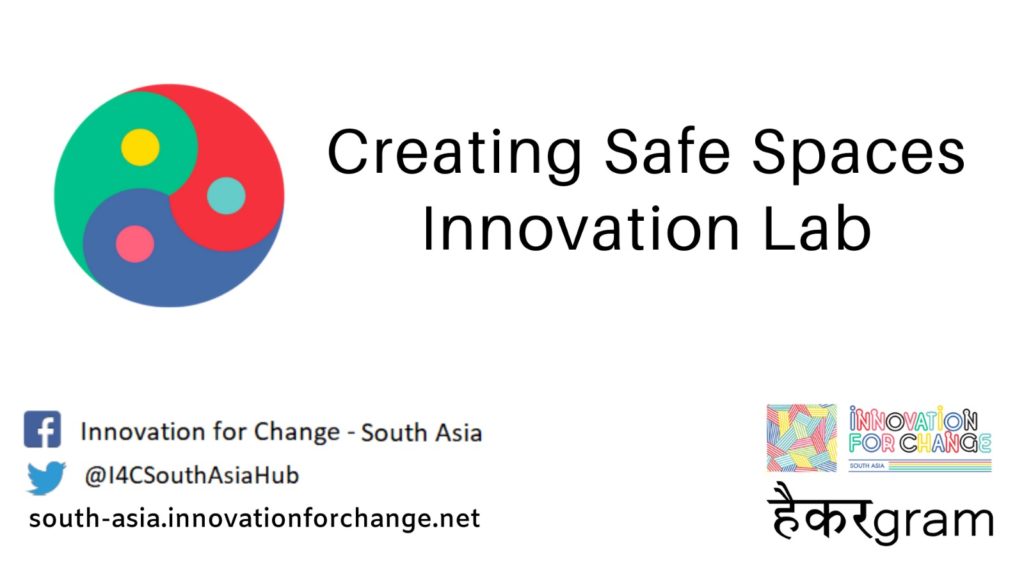 I'm excited to share that Hackergram has collaborated with Innovation for Change to organize a workshop in India this year. I'm writing to check your availability to attend the Hackergram Innovation Lab 2019 in Sattal, Uttarakhand, India. The theme of the workshop is "Safe Civic Spaces". The aim of the event is to create a platform for learning and dialogue among participants (individuals, CSOs, communities) with a diverse background to increase collaboration and equip them with the innovative and creative force for expression, reflection, dialogue on safe civic spaces.
After substantial scheduling challenges the final dates for the workshop are Mar 26 2019 (Participants arrive) – Mar 30 2019 (Participants leave)

We are inviting one participant per organization, however if you feel there is more than one person from your organization who would like to attend, please feel free to get in touch with us. Also, please feel free to share this email with anyone else who might be interested! We will be inviting a total of 20 participants on the basis of first show of interest, an online survey and verbal conversation.

Costs of participation for attendees including food, travel and accommodation will be covered by I4C South Asia Hub for the dates of the event. Participants will assemble by the 26th March and leave on the morning of 30th March after the completion of the event.
The event would span the following main themes:
Creating and Holding Spaces
This theme would cover both physical and virtual spaces, what it takes to create a space, what effort and resources are required to maintain a space and how those can be procured or generated.
The Changing Role of Information
This theme would cover the different ways in which information, both personal as well as external, impacts individual as well as community safety. This includes access rights, skill challenges, liability, privacy and identity.
Diversity – A Spectrum of Colours
This theme is about the range of different expressions that contribute to society and therefore influence how safe we feel and how safe we are. This would include diversity in gender, sexuality, orientation, religion, caste and community.
This theme is about concerns that impact our individual and shared futures. Safety and care for minors and dependent adults, rehabilitation of people who have gone through distress, sustainable living practices and livelihood creation would be some of the areas covered by this theme.
This theme revolves around behaviour, process and systemic change that is possible and required in the present to enable positive transformation both at an individual and social level.
Hackergram Innovation Lab 2019 will be held in Getaway Jungle Camp in Sattal.(Pictures are attached). The camp is located in a forest about 2 hours away from the nearest rail head (Kathgodam, Uttarakhand) and some walking will be required. In case you have concerns regarding the venue or special considerations that would need to be incorporated to facilitate your participation, please do get in touch with me at +91 9902415593

If you are interested in attending this event, please do send me a confirmation so I can send you the travel form and official invitation letter.
If you are interested in attending this event, please do drop us a line at listener@hackergram.org so we can send you the travel form and official invitation letter.